Autoland – Sioux Falls, SD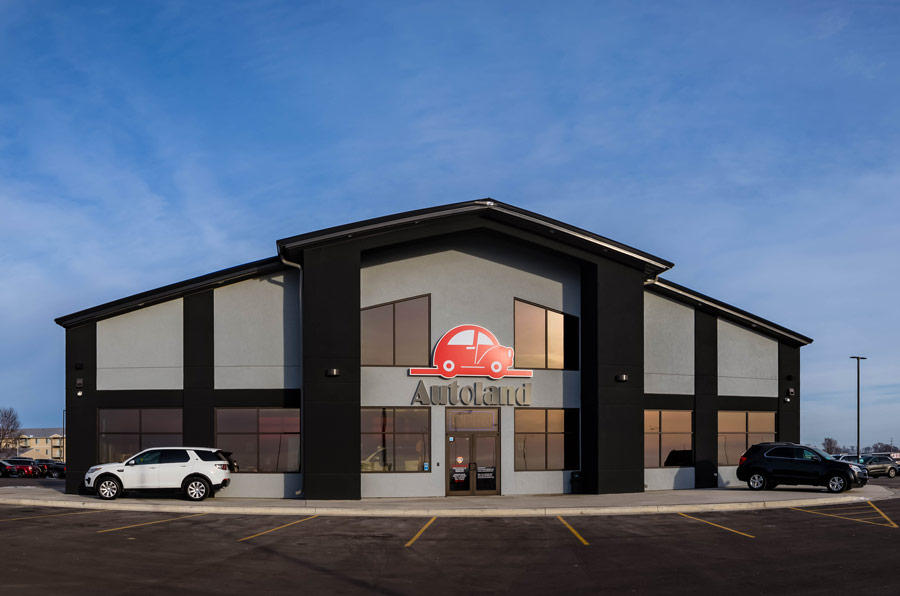 This 18,000 SF facility built in 2017 consists of a sales floor area and shop area for service and repair. This building showcases our ability as a Varco Pruden dealer to design pre-engineered metal buildings with architectural appeal. The gable roof entrances are part of the Varco Pruden structure. In the sales floor area, the roof structure and columns were provided by Varco Pruden. The walls were stud framed to accomodate the large amount of glass and EIFS exterior finish. Unlike most building manufacturers, Varco Pruden's proprietary software allows us to design and price every detail of a building like this in-house. For this reason, our company has become a valuable asset to many architects and engineers who are committed to delivering an over-the-top design and value for the customer. Empire supplied and erected the building, and performed the concrete work for this project. Construction management services for the owner were performed by Crew Construction.
Have a Project in Mind?
Let's Get Building!