Quality
Back in the early 1990's, we began doing concrete work out of necessity. We just couldn't find any concrete contractors to deliver the level of quality that our reputation was built on. So, we began pouring our own foundations and flatwork with an immense focus on quality.
Flatness
As are result of this quality, a significant part of our business comes from pouring concrete for other general contractors in the area. We use the latest technology and equipment, such as our teleboom laser screed which allows us to meet strict flatness standards set on many commercial projects.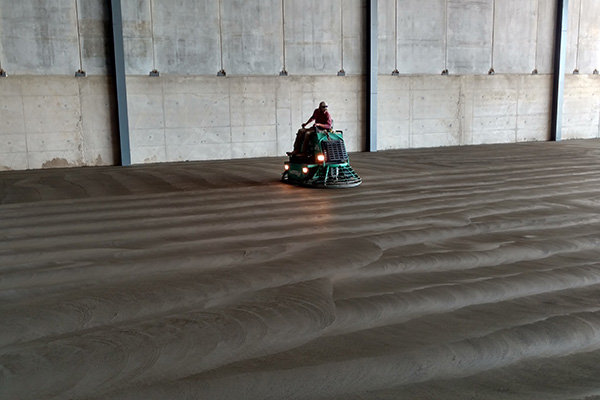 Safety
We have an outstanding safety record as a result of our commitment to safety training and jobsite safety inspections. We want ZERO accidents, period. We invest a large amount of our time and money to make that happen.
If you need a concrete price for an upcoming project, send an email to bids@empireconst.com.
Have a Project in Mind?
Let's Get Building!