Adams Thermal Systems North – Canton, SD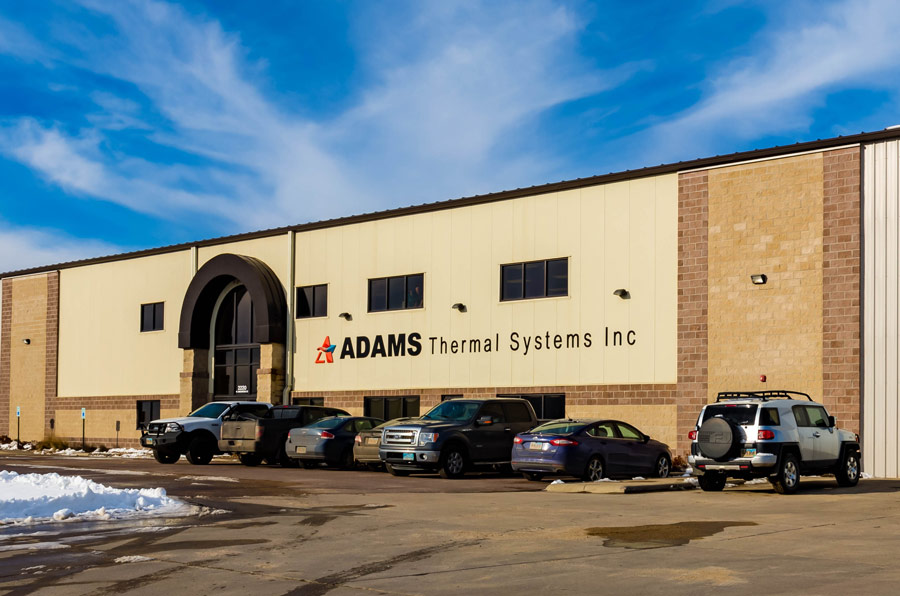 This manufacturing facility for equipment cooling systems was built in 2011, and is just one of several Adam's Thermal buildings we have built since we started working together in 2004. It contains several cranes and heavy machines. Several of these machines required us to construct pits under the floor and embed heavy steel plates into our concrete for the machines to sit on. The front of the building has EIFS and texture-clad wall panels for the exterior finish. The building also contains a two level office area constructed with conventional and deck and poured concrete over top.
Have a Project in Mind?
Let's Get Building!